WELCOME TO DOHA CHAPTER OF THE
INSTITUTE OF CHARTERED ACCOUNTANTS OF INDIA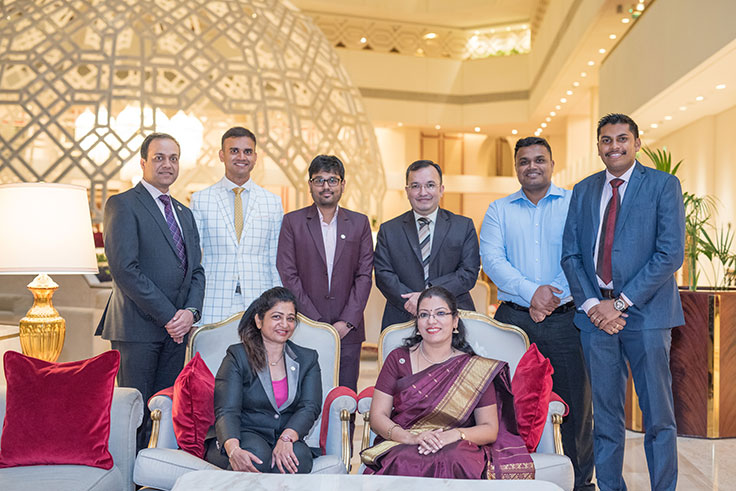 The Chapter in Doha was established in the year 1981 and is the oldest among the 32 overseas Chapters of the ICAI. The membership of the Chapter has grown steadily since its founding days and presently has over 300 members who hold key positions in various private and public companies and are actively involved in support and development of the accounting profession in Qatar. The Chapter is actively involved in enhancing and updating the professional knowledge of its members and to meet this objective, periodically organizes professional lectures and seminars. Doha Chapter of The Institute of Chartered Accountants of India LLC (G) is registered under Qatar Financial Center (QFC) laws.The Chapter is the first professional membership body to be licensed in QFC. For the second consecutive year Doha Chapter of ICAI has been awarded as the best overseas chapter under category II by ICAI for the year 2017.
The day to day affairs of the Chapter are managed through its Constitution and by an elected eight member executive committee headed by a Chairman. Successive Chairmen and their executive committees have worked tirelessly to ensure the growth of the Chapter and the satisfaction of member's professional needs. Executive Committee organizes a seminar every month in line with CPE requirements of ICAI, covering latest developments & global practices in the areas of Accounts, Finance, Audit & Taxation by eminent speakers. The highlight of the annual events calender is the international conference, which covers the sessions highly relevant to the finance professionals and is attended by members & dignitaries from GCC region. Also keenly awaited each year is the annual CA Cricket Fiesta, a fun day for the CA fraternity to enjoy with their families. Chapter members, students & visitors of the web-site are encouraged to provide feedback about any seminar or event at icaidohachapter@gmail.com