WINNER OF BEST OVERSEAS CHAPTER 2016 & 2017
Welcome to Doha Chapter

WELCOME TO DOHA CHAPTER OF THE
INSTITUTE OF CHARTERED ACCOUNTANTS OF INDIA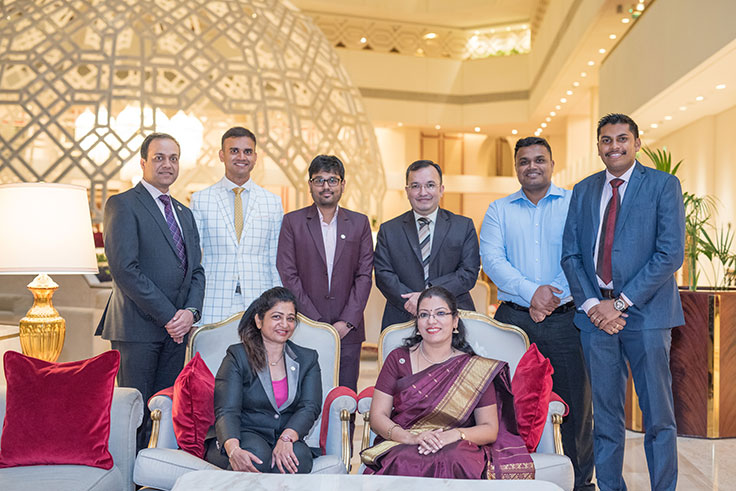 The Chapter in Doha was established in the year 1981 and is the oldest among the 32 overseas Chapters of the ICAI. The membership of the Chapter has grown steadily since its founding days and presently has over 300 members who hold key positions in various private and public companies and are actively involved in support and development of the accounting profession in Qatar. The Chapter is actively involved in enhancing and updating the professional knowledge of its members and to meet this objective, periodically organizes professional lectures and seminars. Doha Chapter of The Institute of Chartered Accountants of India LLC (G) is registered under Qatar Financial Center (QFC) laws.The Chapter is the first professional membership body to be licensed in QFC. For the second consecutive year Doha Chapter of ICAI has been awarded as the best overseas chapter under category II by ICAI for the year 2017.
The day to day affairs of the Chapter are managed through its Constitution and by an elected eight member executive committee headed by a Chairman. Successive Chairmen and their executive committees have worked tirelessly to ensure the growth of the Chapter and the satisfaction of member's professional needs. Executive Committee organizes a seminar every month in line with CPE requirements of ICAI, covering latest developments & global practices in the areas of Accounts, Finance, Audit & Taxation by eminent speakers. The highlight of the annual events calender is the international conference, which covers the sessions highly relevant to the finance professionals and is attended by members & dignitaries from GCC region. Also keenly awaited each year is the annual CA Cricket Fiesta, a fun day for the CA fraternity to enjoy with their families. Chapter members, students & visitors of the web-site are encouraged to provide feedback about any seminar or event at icaidohachapter@gmail.com
Chairperson's Message

CA Rupalakshmi Setty

As Chairperson of Doha Chapter of ICAI, I wish to extend my heartiest congratulations to our parent body ICAI on completing 69 years as Partner in Nation Building and on entering the 70thPlatinum Jubilee year, an occasion for celebration.
Testimonial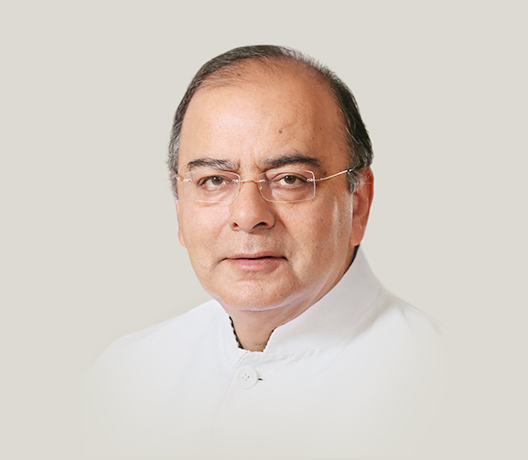 Shri Arun Jaitley
Union Minister of Finance
"The contribution of the Institute of Chartered Accountants of India (ICAI) in the growth and development of accountancy profession has been well recognized. In the present scenario of globalization, the importance of accounting professionals as strategy formulators and facilitators has increased tremendously. I am glad to learn that ICAI is an institution that is constantly evolving, innovating and inspiring its members to achieve the highest standards of professional excellence. ICAI should be commended for the role that it plays in training the accountants who are equipped to meet the challenges of today's complex business environment"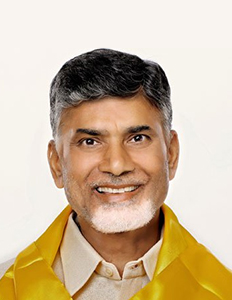 Shri N. Chandrababu Naidu
Chief Minister of Andhra Pradesh
"I appreciate the efforts of the Institute of Chartered Accountants of India (ICAI) for its overall contribution to the development of accountancy profession and towards the growth and economic development of the country. ICAI is an institution which takes on the role of an educator, standard setter and a regulator. The ICAI in its 67 years of glorious existence has discharged all these roles in an exemplary manner. The Chartered Accountancy profession has a proud history of innovation and reforms, an unwavering commitment to ethics and integrity. Today the role CAs has undergone a dynamic change. The CAs have become business solution providers and form the pivot of faith for all stakeholders in the economy. They are the conscience keepers of the society at large."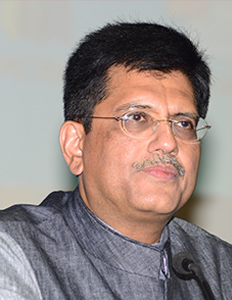 CA Piyush Goyal
Minister of State Power, Coal and New & Renewable Energy
"As many of you must be aware that India is leading the World by becoming the fastest growing economy and attracting highest FDI. This achievement was possible with various initiatives of Government such as Make in India, Start-up India, Skill India, etc, coupled with the collaborative efforts of all the stakeholders including the ICAI for their role in ensuring stability and sustainability. I appreciate the efforts of ICAI for the role played by them in disseminating high quality financial information and instilling confidence among various stakeholders and thereby propelling growth"
Video Gallery